Dr. Inna Alexeeva talks about her experience in training and teaching finance, and how this background fueled her proposal for FINANCEn_LAB, an international project in which FUNIBER participates in. 
As a professor of Entrepreneurial Culture at the European University of the Atlantic with a doctorates in Business Administration, among other achievements, Inna Alexeeva is well versed in financial management.
As for her education, she has studied Pedagogy, International Business Administration and English Philology. She holds a Doctorates in Entrepreneurship Projects. Alexeeva is also currently working on research covering entrepreneurship with a focus on diagnostic skills and learning program proposals for students.
She has already applied this knowledge in a previous European project called SUCCEED. This project, in which FUNIBER also participated in, focused on financial education for entrepreneurship and development from a theoretical point of view.
In addition, at the European University of the Atlantic, Alexeeva teaches a business economics and entrepreneurship class to prepare her students for future success in the business world. This experience highlighted the lack of financial literacy and the general rejection of the subject among the current generation of students.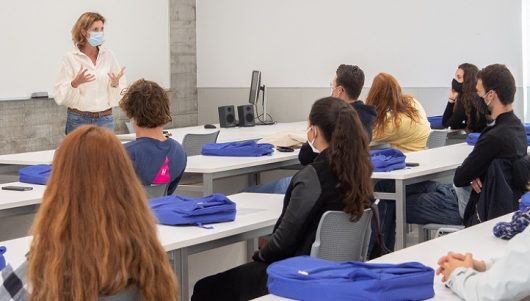 This experience showed Dr.(c) Alexeeva the gap in financial literacy and the widespread rejection of the subject among young people. «The foundation of primary and secondary schools does not prepare students for it,» Alexeeva began. «This rejection that I have seen in college is because they are not aware of it. They are not used to the basic knowledge and understanding of financing».
The professor finds that her students often believe that financial topics are too complex and specific. They think that they don't really need knowledge in that area, as they can simply hire experts to make the financial decisions for their future businesses. However, this is not the reality, as business owners should be the ones making such important decisions.
Alexeeva also expresses the importance of this general education to provide basic knowledge to people in all areas, including outside of business. As such, she organizes workshops at the University with professionals to discuss a variety of business training.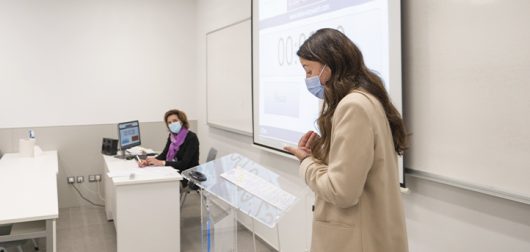 She devotes at least three sessions to financial topics in teaching college students to evaluate financial matters. Students from various majors participate, demonstrating their need for this basic knowledge as they often do not receive such an education through their regular classes.
«The real goal is for people to understand that this is a real part of our lives and that we need this knowledge to make the right decisions for our personal and business finances,"» explains Dr. Alexeeva: «I call it 'finance for non-experts'».
Outside of these workshops, Dr. (c) Alexeeva believes there are few opportunities for students to actually put these financial decisions into practice and discover their own solutions. It was this realization that led Alexeeva to propose the idea for what became the international FINANCEn_LAB project. She presented this idea to FUNIBER in late 2019 and finally received approval and support from several international partners in mid-2020. The project is currently financially supported by the Erasmus+ program of the European Union.
The project aims to improve students' financial literacy by presenting case studies on various industries and companies. Soon the student will be able to use the digital simulator, created during the project, to implement several solutions. Participants can evaluate their financial decisions and make adjustments to discover the most efficient solutions.
In parallel, Alexeeva explains, instructors can follow students' work through the program and provide assistance. Financial experts will also include the information needed for these financial decisions.
Participants will benefit in the medium and long term as their motivation and involvement increases in this area. Through a process of trial and error, they will be able to learn logical solutions and then use these skills for real-life situations.
Dr.(c) Alexeeva is working specifically on the technology part of the program at the moment. As project manager, she is collaborating with the Center for Industrial Research and Technology of Cantabria (CITICAN) to ensure that all configurations are in place to launch the first case studies for testing in January 2022.